Crickhowell Walking Festival
9th March to 17th March, 2019
Established in 2007, the Crickhowell Walking Festival kicks off the year with over 90 walks and a full programme of evening events in the wonderful Black Mountains, part of the Brecon Beacons National Park. Box Office opens on 1st December. www.crickhowellfestival.com
Kington Walks Spring Weekend
20th to 22nd April, 2018
Kington Walking Festival 20th to 23rd September 2018
As well as our annual Walking Festival now in its seventh year, we are introducing a Spring Weekend of walks for 2018 and a chance to see our glorious countryside at a different time of the year. The programme for both events will feature walks from the gentle to the strenuous, some themed, plus a range of events. The brochure and website for the Spring Weekend available now and for the main Festival by end April .
www.kingtonwalks.org e: info@kingtonwalks.org

Mortimer Country Walking Festival
www.exploremortimercountry.com
Offers a great programme of walks running all through the summer from May to September. Mortimer Country is just west of Ludlow in north Herefordshire. There are walks for all types of walkers, from local pub walks to long distance walks on The Mortimer Trail.
To request a leaflet or ask for information www.exploremortimercountry.com
Talgarth Walking Festival
4th to 7th May, 2018
Talgarth Walkers are Welcome Group is delighted to welcome you to their sixth Walking Festival. Our programme has a variety of walks and events for all ages, from full day walks to town walks lasting a little over an hour. Programme & bookings available online
For further information: www.talgarthwalkingfestival.org
Coleford Walking Festival
13th – 19th May 2019
Following its successful launch two years ago the Coleford Area Walking Festival returns this May offering walks in and around Coleford in the beautiful Forest of Dean. Walks to suit families, dog walkers, heritage lovers, wildlife fans, the serious or occasional rambler. Programme & Bookings available online www.colefordareawalkingfestival.co.uk

Malvern Walking Festival
25th May to 2nd June 2019
Nine days of walks in Elgar country, ranging from gentle strolls to long challenging walks and covering a rich variety of themes. Details available on the website, in Tourist Information Centres & other locations. For further details and to book, visit the website.
w. www.malvernwalking.uk
Herefordshire Walking Festival
16th – 24th June, 2018
Forty three walks in Herefordshire over nine days. The Mortimer Trail from Kington to Ludlow in three days over the first weekend. From two to twenty miles; old favourites and new ideas; exploring history & heritage; archaeology to bats; cider from orchard to museum or on to supper; or just enjoying the beauty of our rural countryside Come & join us.
www.walkingfestival.com walking@walkingfestival.com
Leominster Walking Festival
7th – 10th June, 2018
w: www.leominster-festival.co.uk
Leominster Rambling Club lead a 10 mile walk to Hope-under-Dinmore & Ivington on Thursday 7th June & a town history walk with first World War Memories on Saturday on 9th June as Leominster Festival's walking element once again.
10th Annual Ross-on-Wye Walking Festival
28th to 30th September, 2018
Fifteen country walks with some old favourites and some new ones. Walks range from easy riverside strolls to walks in the Malverns and Black Mountains. Programme & bookings available online. If you would like a printed copy of the programme, email harry@rosswalkingfestival.co.uk
w: www.rosswalkingfestival.co.uk
Hay-on-Wye Walking Festival
Sadly it was not possible to run a full programme for the Hay Walking Festival in 2018. Please check the website as they hope to be back with a multi-day festival in October www.haywalkingfestival.org


Just a few opportunities to walk in Herefordshire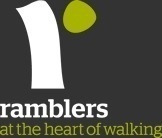 Autumn Programme
Herefordshire combines the four areas into one Autumn programme. Find a walk during August to November, 1918, All are welcome. www.herefordshireramblers.org.uk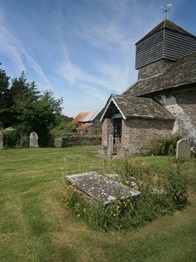 At Queenswood Country Park, there is a network of trails, easy access routes and Electricity Mobility Vehicles to hire.
Herefordshire Archaeology, the Council's Archaeology Service has an on-going programme of events and walks which explore the landscape & history of the county. Details here
Herefordshire Ornithological Society has a list of field walks to watch for birds. Details here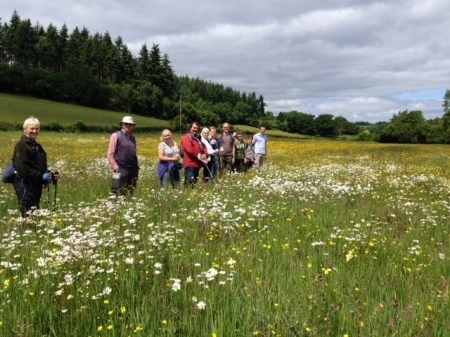 There are 15 self-guided circular walks available for download from Herefordshire Council.
Walking for Health Herefordshire Free short walks throughout the county Get active, stay active, make friends, share laughs. Find a walk near you.
Hereford Cathedral A series of walks, starting and ending in the Cathedral Close, that reflect the Cathedral & the close with its community.